Loïc Laforge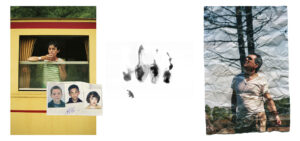 "Dans le Silence"
Twelve years of conjugal life, in terror, for her and her children …
My mother finds a loophole translating distress and despair.
Christmas 1996. Divorce.
In the rush of interrogations, separations and prohibitions, negatives stay in a drawer.
My mother wants them, my father refuses, my sister steals them.
Driven by the same wish to make her happy, I scan years later all those negatives, and
discover one more talent to our mother …
"Dans le Silence" is therefore the result of a collaboration between my mother and I.
Lack of early personality structuring by constructive experiences of childhood didn't
allow to take note immediately of the traumatic event, this project is the result of a long
personal process of post-traumatic growth.
Reconstructing a chaotic family journey through the image, that bring back to the first
use of the word "resilience" in a psychological context.
Testimony that also evokes a whistle-blowing aspect, allowing an audience, often
informed and conscious, but away from the subject, to create an internal and intimate
representation, of domestic and parental violence too often left unaddressed.
Photography is used here for therapeutic purposes, sublimating by artistic practice
traumatic fractures.
"Dans le Silence" is the reconstruction of a personal and intimate narrative symbolically
leading to the path of resilience: the ability to bounce back after the shock.
The work I propose here is part of a bigger project called "Dans le Silence".
The project has been produced between 2017 and 2021.
Every pictures are 35mm analog, all the writings on or beside the pictures are also made
by analog technics painting with developer on darkroom paper.
I then scanned all this materials for post production with a plastic approach in order to
reclaim the archives.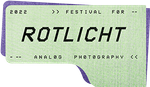 FESTIVALPR0GRAMJURYWINNERS 2022TEAML0CATI0NSC0NTACT